Recycling management tip for nurseries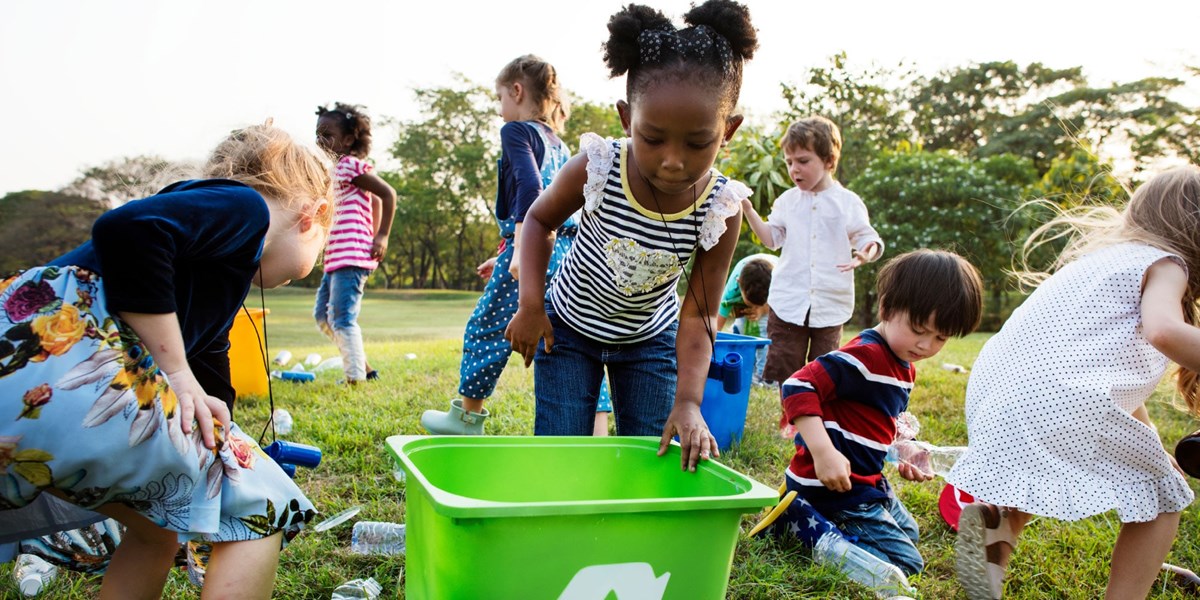 Environmental struggles are finally gaining worldwide recognition, Sir Attenborough and a host of other campaigners can certainly take some credit for this.
All this awareness means that people are taking notice of how they recycle. So much so, that it could now be part of the decision when parents choose a school or nursery for their children.
Parents want their children to get the best start in life. Embracing an eco-friendly atmosphere alongside an exciting learning environment can attract those parents.
How green is your school or nursery?
Let's look at four steps to eco-friendly waste management:
Prevent
Reuse
Recycle
Dispose
Try to purchase products with little or no packaging in the first instance, there are lots of items on the market now which have recyclable packaging too as a second option.
Always try to have plenty of recycling bins within your grounds and educate children and staff on how to properly use them.
Growing your own veg in a garden can also be another great way to remove some food packaging issues from your kitchen.
This step can have a large impact but is often overlooked. Instead of throwing away some of your used items, such as printer cartridges, send them back to suppliers for refills.
Reusing paper is another option, if you print generally one-sided, you can use the other side as scrap paper in the classroom (make sure there isn't any confidential information on there first).
Collect old toilet roll tubes (Art Attack taught us lots about this!) and other household packaging to turn them in to art and craft materials.
As mentioned before, make sure you have proper bin segregation. Give people a simple option and they will make the choice to recycle.
Check with your local council how they do their segregation, as this will make it easier for you to choose which bins are best for your premises.
A food waste bin is useful as this can be added to compost for the nursery or school garden, help save water by collecting rainwater by using a water butt.
Unfortunately, until manufacturers collectively attack the issue of plastic and non-recyclables - there will always be some which much be thrown away.
Anything that doesn't fit in to the above categories will often end up in a landfill, which isn't ideal for anyone.
Of course, for schools and nurseries in particular - nappies, wipes and used hygienic gloves cannot be thrown in to the normal waste bin.
You should start by using proper nappy bins in line with UK legislation, this keeps spread of germs to a minimum. A separate bin to all other waste should be made available outdoors too.
You can outsource to a third-party company to get rid of this type of waste in accordance with Environmental Protection Act 1990 (including the Duty of Care Regulations), Controlled Waste Regulations 2012, Hazardous Waste Directive 2011 and the Carriage of Dangerous Goods Regulations.
If everyone takes some of these little steps towards protecting our environment then the children, staff and parents around your nursery or school will soon see the benefits.