How to keep on top of energy bills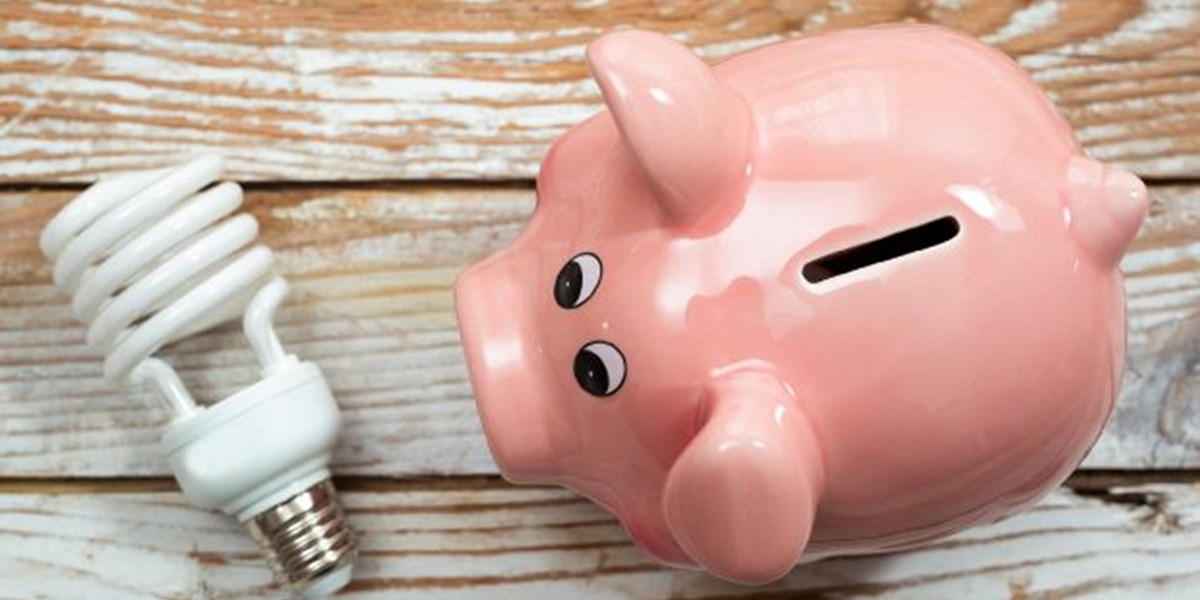 Non-staff and non-equipment costs within an educational environment can sometimes be taken for granted and not all schools like to keep a close watch on their energy bills. Simple tricks can help to reduce a school's energy consumption by 10% or more, we explain how to do just that.
It may sound obvious but check your current tariffs, energy companies legally have the opportunity to move you on to a more expensive tariff as soon as your current one ends and it could cost you up to 30% more. A good way to move provider and save is to use our comparison partner Make It Cheaper, they do all the leg work and could save you £100s on your bills.
Upgrade your heating controls and go smart
Modern heating control systems offer 7-day programming options, they are also now very accurate with the advent of smart metering which the Government believes will be commonplace by 2022. Smart metering lets you track, almost in real-time, the usage of your energy and can help you reduce bills.
Reducing the temperature by a nominal amount, 1ºC for instance, can save 5-10% on the annual heating bill without causing any discomfort. Likewise, operating the heating system for an hour less each day will save a similar amount.
Change to energy efficient lighting
It is estimated that lighting accounts for around half of electricity used in a typical educational environment. Where possible, use lighting controls and replace all bulbs energy efficient LED (Light Emitted Diode) bulbs or CFL (Compact Florescent Lamps), both of which will use up to 80% less energy than tungsten bulbs and give you a longer life too. In areas which are rarely used, take the time to install lighting sensors.
Keep watch on your water economy
Costs are rising for water year-on-year, it is proven that schools equipped with water conservation devices can use up to half the amount of those without. Installations such as urinal controllers, self-closing taps, flow restrictors and cistern dams are simple to fit, saving water and money.
Keep runs of pipe work short and insulate pipes properly, a vast amount of cold water can be lost before hot water comes through. It may also be possible to obtain more environmentally friendly insulation, speak to your LEA or purchasing group for advice.
Underground water pipe leakage can be a big issue in water efficiency, read your meter at night and again in the morning, if you have had a noticeable change then a leak is likely the cause. You can ask your water company about free leak detection.
Draught strip windows and doors
One of the oldest tricks in the book but still one of the most efficient and cost-effective. It will help improve comfort whilst saving you valuable pounds over the course of the year. Depending on the time of year, the gap around windows and doors can vary by 3mm, draft stripping can solve this issue.
Renewable energy
Small scale renewable energy systems are pollution free and will help to reduce energy bills. They can also generate interest in energy efficiency amongst pupils and provide a valuable teaching resource. These can include wind turbines, biomass, solar power and heat pumps.
But…
If you only do one thing, educate staff and students at every opportunity on the benefits of turning off energy sapping appliances when not in use!
How do you compare?
On average, schools spend almost £6 on energy and water for each square metre of floor space. The chart below shows the range of performance for primary and secondary schools based on size.
Range
Energy per pupil*
Water per pupil*
 
Primary
Secondary
Primary
Secondary
Highest 10%
£51.87
£64.75
£15.93
£15.77
Highest 25%
£38.98
£51.05
£11.36
£11.45
Average
£29.08
£41.00
£7.98
£7.84
Lowest 25%
£21.93
£32.79
£5.67
£5.38
Lowest 10%
£16.46
£26.28
£3.97
£3.72
*DfES data, 2014
If you're interesting in making an immediate saving on your gas and electricity bills, you can find out more about our partner service Make It Cheaper here.