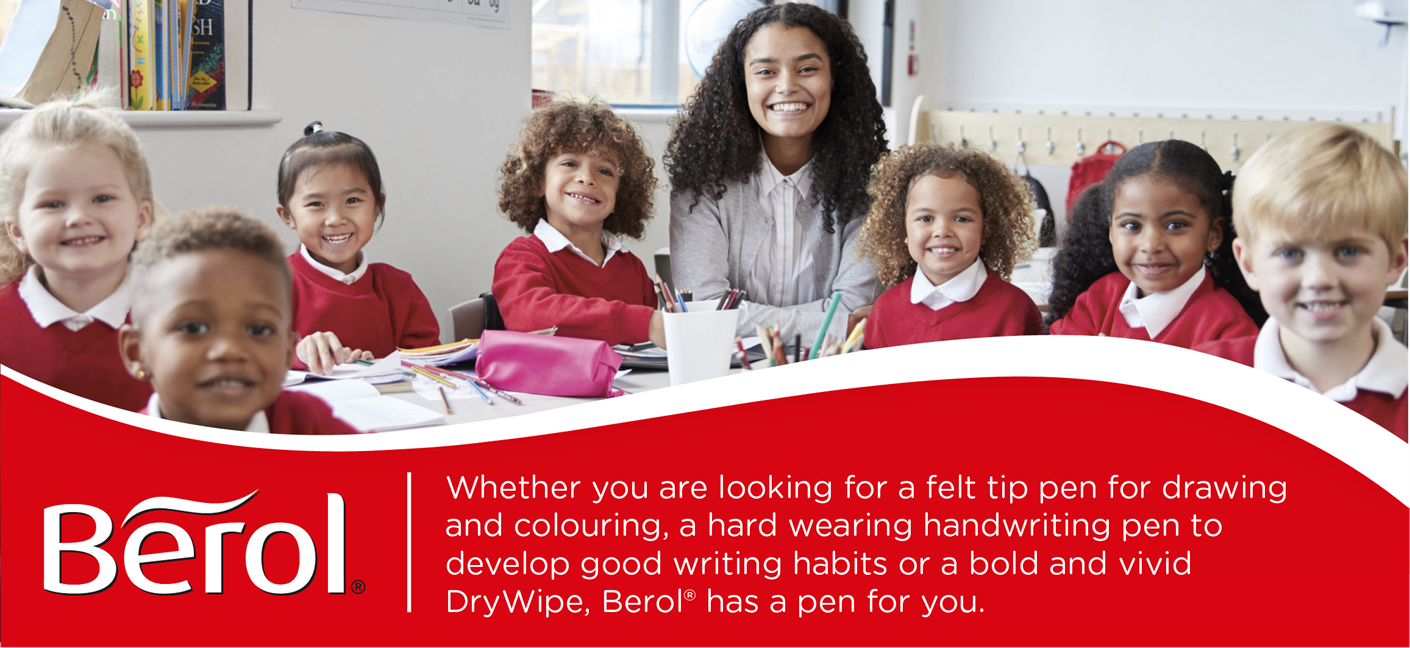 These bestselling school handwriting pens are ideal for helping children in developing better writing control and letter formation to achieve good writing standards. All Berol® handwriting pens are hard-wearing, contain washable ink and are available in both a round or triangle shape to provide control for early writers.
Felt tip and colouring pens
Whether you're looking for a fine tip pen for detailed drawing or something a little more hard wearing for general colouring activities, Berol® has a felt tip or colouring pen for your needs. What's best, they have washable ink and will last for at least 14 days if the cap is removed.
Berol® whiteboard pens are one of the leading brands of DryWipe markers in schools. As well as whiteboards they can also be used on other non-porous smooth surfaces such as glass.
Sustainability – Our 2025 Goals