Ankle Skip Set
Pack of six
LowestPrice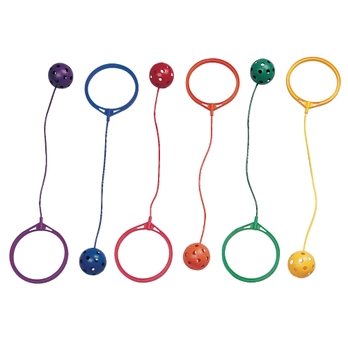 Ankle Skip Set
Pack of six
G189000
A hardwearing plastic airflow ball attached to an ankle ring. This game will increase individual jumping skills and help co-ordination. Set of 6. 1 each of red, blue, green, yellow, orange and violet.
• Rope length: 64cm.
• Ankle hoop diameter:14cm approx (not adjustable) Ball Diameter: 9cm.
• Age suitability: 5 years+.
• Warning! Not Suitable for children under 3 years. Risk of strangulation. use under adult supervision.