Fitness Mad Balance Pod Domes
Pack of two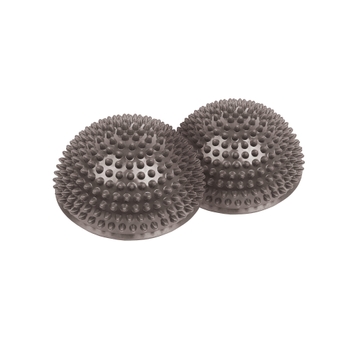 Fitness Mad Balance Pod Domes
Pack of two
PHFP10315
Balance Pods by Fitness-Mad are designed to help develop core strength muscles. They also help to improve balance which can help with body toning and posture. These domes feature a flat side and a dome side covered with small spikes, meaning they can be used flat or dome side up for varying levels of difficulty. Ideal for physiotherapists, sports therapists, personal trainers and fitness instructors to use for programmes for their clients, or for home use.
• Dimensions: 80 x 165mm.
• Material: PVC.
• Maximum user weight: 100kg.
• Improve coordination, body awareness and dynamic balance.
• Use either side for an extra workout challenge variation.
• Helps to build core strength.
• Sold in pairs