Common Butterflies Identification Guide
Pack of five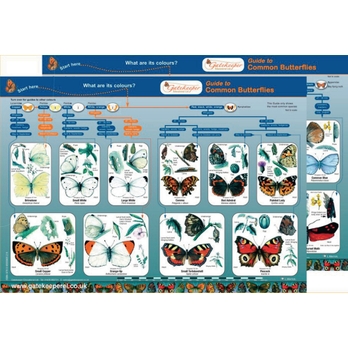 Common Butterflies Identification Guide
Pack of five
B8R06611
Gatekeeper Guides are wipe-clean A3 laminated and folded to A4 sheets for identifying British wildlife, animals, plants and fungi. They are double sided with a different set of keys on each side.
The Guides provide easy identification and classification using key questions that are easy to follow and clear illustrations which are attractive to study.
Robust, easy to handle and the perfect wildlife reference for schools and nature lovers of all ages.