Molten® V5M3500 Volleyball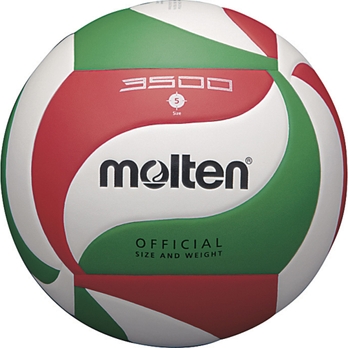 Molten® V5M3500 Volleyball
PVBP02173
Product Description
The Molten V5M3500 volleyball is a replica of the V5M5000 combining new technology which improves rotational visibility. The V5M3500 volleyball is an excellent school/club/match/training ball.
• Suitable for indoor and outdoor use.
• Official size and weight.
• Polyurethane leather which is more durable than genuine leather.
• Waterproof.
• High performance nylon wound dual layer laminated butyl bladder for true flight and shape.
• Flistatec design in white, red and green.
• 18 panel PU cover ball.