Mikasa MGV Volleyball - 260g
Pack of twelve
Offer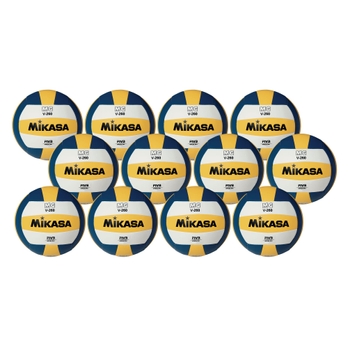 Mikasa MGV Volleyball - 260g
Pack of twelve
PVBP07693
Product Description
The Mikasa ® MGV260 Volleyball is a tri-colour reduced weight training ball designed to reduce body stress in children. Senior education or beginner adult.
• Pack of 12.
• Official FiVB size. Size: 5.
• Suitable for indoor or outdoor use.
• Features soft feel cover (non-sting).
• Machine stitched.
• TPU.
• Weight: 260g.