Sports Net Wall Slider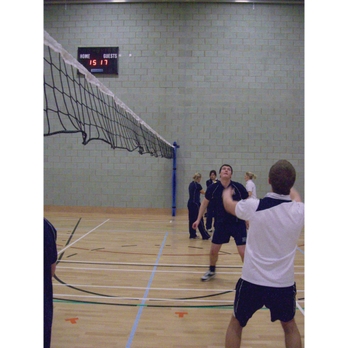 Sports Net Wall Slider
PCKP07910
Direct Delivery – up to 4 weeks
Product Description
Supplied to Volleyball England, these wall sliders are ideal for halls where standard floor fixed posts cannot be used. When used in conjunction with the centre prop post they are ideal for a long sports net which spans the hall. The uprights are fully removable when not in use and slot into a floor plate and wall plate when in operation.
• Sliders and tensioner allows for the net to be adjusted in height for practice volleyball, badminton, short tennis and sitting volleyball making this a very versatile piece of equipment.
• Includes sports net wall sliders and centre prop post complete with two pads.
• 50mm mesh net with Kevlar headline, 200mm deep to suit hall lengths up to 33m.
Please provide length of hall when ordering and ensure wall is sound and capable of taking load.
For more details regarding installation charges please contact our contact centre.