Club Volleyball Posts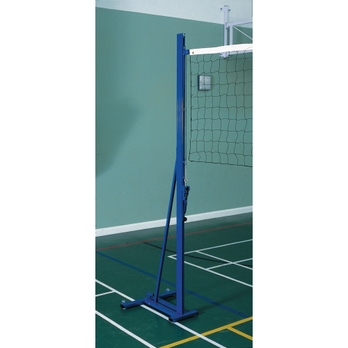 Club Volleyball Posts
PVBD98389
Direct Delivery – up to 4 weeks
Product Description
Designed for Sports Centres and schools alike, these budget priced volleyball posts offer great value.
• Lightweight aluminium uprights.
• Rapid net height adjustment without removal of the net.
• Height adjustment below the normal range to facilitate training.
• Durable powder coated finish.
• Wheels fitted as standard.
• Requires only 2 floor plugs per pair, purchased seperately for an addtional charge.