Steel Patio Storage Box - Olive Green/Grey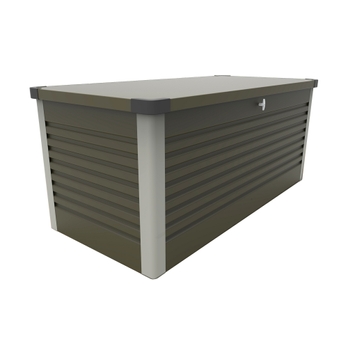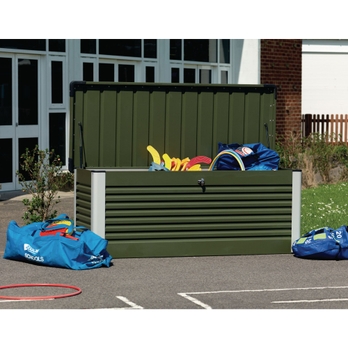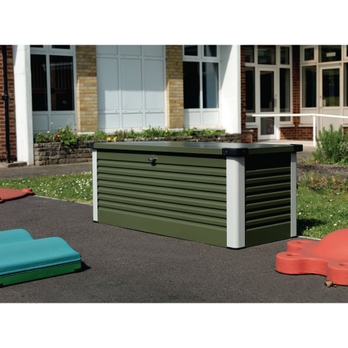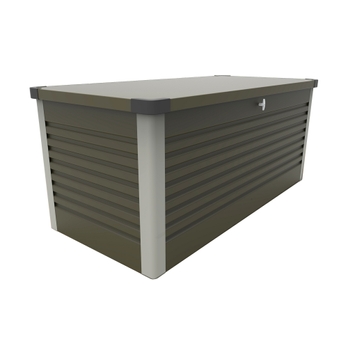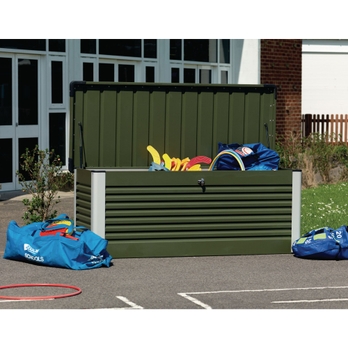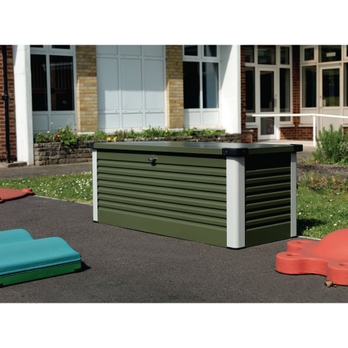 Steel Patio Storage Box - Olive Green/Grey
Direct Delivery – up to 18 weeks. Delays Possible Due To COVID-19
This Trimatals storage box is a superior quality patio box which features attractive modern design in a range of vibrant colours. It is a top opening storage unit, with stainless steel fixings, a gas strut assisted hinged lid and a double-bolted key lock for added security. The product is designed to be bolted down onto a hard base and comes complete with a heavy duty integral metal floor. A compact and functional storage solution which is ideal for playgrounds and storing play equipment. Note: Not available for delivery in Ireland
Strong, rigid and unique design
Secure locking mechanism
Maintenance-free
25-year panel guarantee against corrosion
PVC-coated galvanised steel construction
Fire-resistant
Simple, rapid construction with easy to follow instructions
Dimensions: H725 x L1875 x D785mm.
Direct Delivery – up to 18 weeks. Delays Possible Due To COVID-19
This Trimatals storage box is a superior quality patio box which features attractive modern design in a range of vibrant colours. It is a top opening storage unit, with stainless steel fixings, a gas strut assisted hinged lid and a double-bolted key lock for added security. The product is designed to be bolted down onto a hard base and comes complete with a heavy duty integral metal floor. A compact and functional storage solution which is ideal for playgrounds and storing play equipment. Note: Not available for delivery in Ireland
Strong, rigid and unique design
Secure locking mechanism
Maintenance-free
25-year panel guarantee against corrosion
PVC-coated galvanised steel construction
Fire-resistant
Simple, rapid construction with easy to follow instructions
Dimensions: H725 x L1875 x D785mm.