Kasbah Den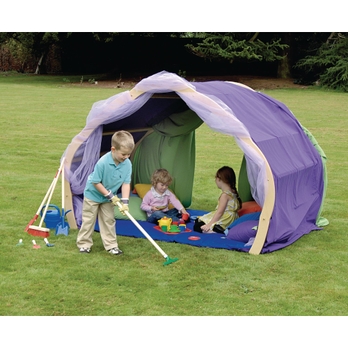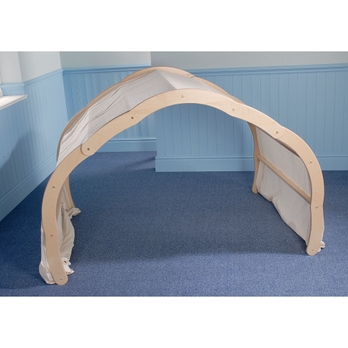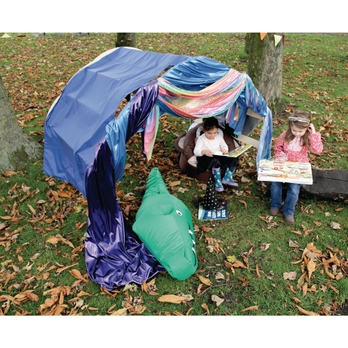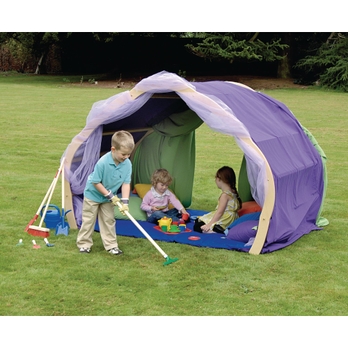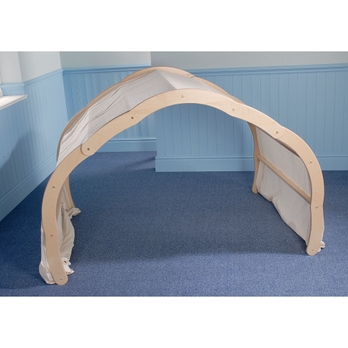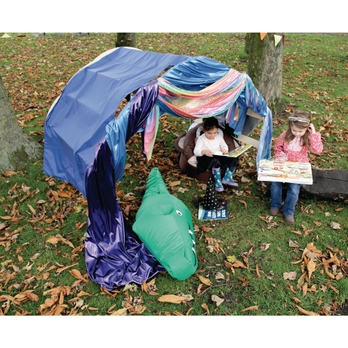 Kasbah Den
Children will enjoy creating all sorts of exotic and stimulating environments in our Kasbah Den. Add a mat and cushions for extra comfort and fabrics to create moods. Front arched sections are made from birch plywood with beech timber beams
Polyester cover
Simple self assembly required
Size: W1800 x H1200 x D1200mm
Age Suitability 3 years+
This product is exclusive to us.
Use as an open-ended play space or create a reading corner, small world den or other focus area
Easy to add fabric to personalise and create different environments
polyester cover provides privacy and the feeling of safety
Big enough for adults and children to play together
Develops communication and helps build confidence in speaking and listeningUnderstanding the world thorugh reenacting real life situations
Further Information
Age Suitability

3 Years +

Colour

Natural

Country of Manufacture

UK

Height

1200

Length

1200

Material Type

Wood

Product Type

Den Structure

Width

1800
Children will enjoy creating all sorts of exotic and stimulating environments in our Kasbah Den. Add a mat and cushions for extra comfort and fabrics to create moods. Front arched sections are made from birch plywood with beech timber beams
Polyester cover
Simple self assembly required
Size: W1800 x H1200 x D1200mm
Age Suitability 3 years+
This product is exclusive to us.
Use as an open-ended play space or create a reading corner, small world den or other focus area
Easy to add fabric to personalise and create different environments
polyester cover provides privacy and the feeling of safety
Big enough for adults and children to play together
Develops communication and helps build confidence in speaking and listeningUnderstanding the world thorugh reenacting real life situations
Further Information
Age Suitability

3 Years +

Colour

Natural

Country of Manufacture

UK

Height

1200

Length

1200

Material Type

Wood

Product Type

Den Structure

Width

1800