Forenza Uno Series Quarter Size
New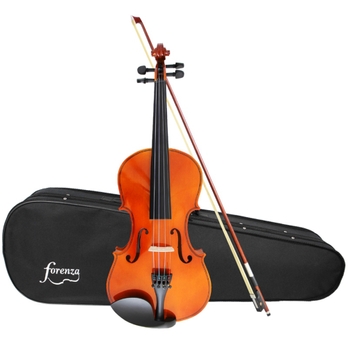 Forenza Uno Series Quarter Size
G1810364
Direct Delivery – up to 7 days. Note: Delays Possible Due To COVID-19
The Forenza Uno Violin is perfect for taking those first steps in your music career. It is made from quality wood, which has a rich varnish finish, providing a warm and natural wooden colour. Great for beginners, it comes equipped with all of the essential features to get you playing straight away!
These include hardwood tuning pegs, a set-up bridge, and pre-fitted strings. Fine tuners are also fitted to the tailpiece so you can tune your instrument more accurately.
Supplied with a stylish lightweight case, high quality student bow and rosin.