Forenza Prima 2 Cello 1/4
New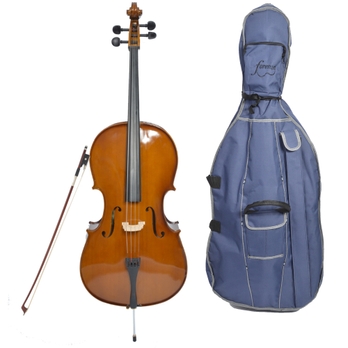 Forenza Prima 2 Cello 1/4
G1807880
Direct Delivery – up to 7 days. Note: Delays Possible Due To COVID-19
The Forenza Prima cellos are specifically designed for students and educational establishments to give them both quality and value.
The Prima bodies feature solid ebony fingerboards along with inlaid purfling and are made from selected tone woods.
But not only do you get a top quality cello also you get a lightweight case with integral cover, accessory pockets and carrying straps.