Phonix Class Huge Bumper Box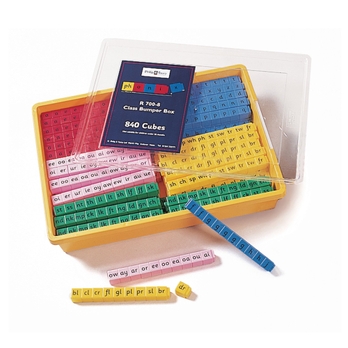 This product is not eligible for any further discount
Phonix Class Huge Bumper Box
G251062
Product Description
A bumper set of colour-coded cubes for your whole class. The box contains 6 Phonix Groupwork Sets, including 300 consonants, 180 vowels, 120 initial consonant clusters, 120 vowel phonemes and 120 final consonant clusters.
Reasons to Love:
• The Phonix range will provide a tactile element to your phonics sessions. The cubes are colour coded to enable the teaching of vowels and consonants. Further colour coding defines digraphs taught in phase 3 and 5.
• The cubes will aid the teaching of blending for reading and segmenting for spelling, as they can be manipulated to show how the separate sounds fit together.
• Additional resources are available to enhance independent learning, such