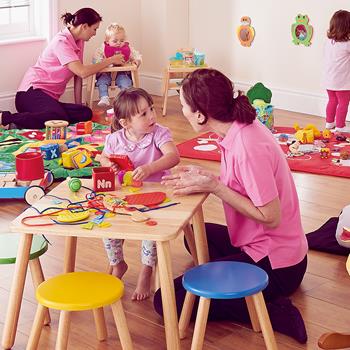 We know that you want a setting that inspires and nurtures young children, as they develop and grow. Whether you're refurbishing or have the challenge of a new setup, we work with you to recommend the perfect learning environment providing; FREE Consultation, FREE Room Design Service and FREE Delivery & Installation.
Your dedicated account manager will suggest a plan that fits your space, suits your delivery requirements and complies with all statutory requirements, whilst always being mindful of your budget.

Need to Know More?
Get started with a FREE consultation today, we will be with you every step of the way, from concept to completion
All fields marked with an asterisk (*) are required.
Popular Nursery Setting Resources
We have a huge range of nursery resources to cover the 7 EYFS learning areas, perfect for any early years setting. Explore our ranges below:
* Additional charges may apply for some services, you will be advised as part of your quote. All drawings remain the property of GLS Educational Supplies and cannot be used or shared without our written consent.