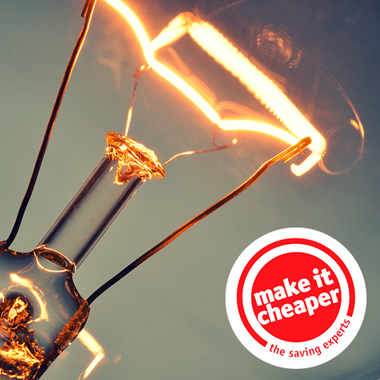 Save Up To 30% On Your Energy Bills
Running a school is hard, no matter how big or small it may be. We've made it our mission to make the life of the school decision maker a little easier – whether you're responsible for a single school's energy or a multi-school organisation.

We Take Care Of Your Academy School's Energy - Whatever the Size
GLS Education Solutions' new energy partner Make It Cheaper have vast expertise and proven results in saving schools money. They have helped more than 250,000 establishments save almost £750m on their bills since they were founded in 2007.
The market leader in business energy switching, they have over 261,000 contracts set up and work with only the best and most trusted energy supplier panels on the market. 98%* of their customers say that Make It Cheaper made it easy for them to switch their contracts and save.
*Based on a survey of 2,859 customers from 1st January 2016 to 16th August 2016
Make It Cheaper have a proven track record in money saving vs. Public Buying Organisations
School's fixed term energy contracts "roll-over" on to higher rates when they come to an end
Suppliers don't let you know when to act so you could end up paying around 30% more
Make It Cheaper are proactive about getting in touch at the right time and searching the entire market for the best deals
Register Your Interest
To find out more, or to enquire about the service, please complete the short form below.
All fields marked with an asterisk (*) are required.
According to the leading independent energy advice body, Cornwall Energy, they are the no.1 ranked broker in the UK.
They are trusted to service B2B energy enquiries on behalf of 3 of the top 5 price comparison websites (MoneySupermarket, GoCompare and uSwitch) along with many other strategic partners.
They have saved millions of pounds for thousands of businesses, over £750m saved and counting.
Their service takes the hassle out of shopping around for better rates on electricity and gas.