GLS Edukent Event Competiton Winners Announcement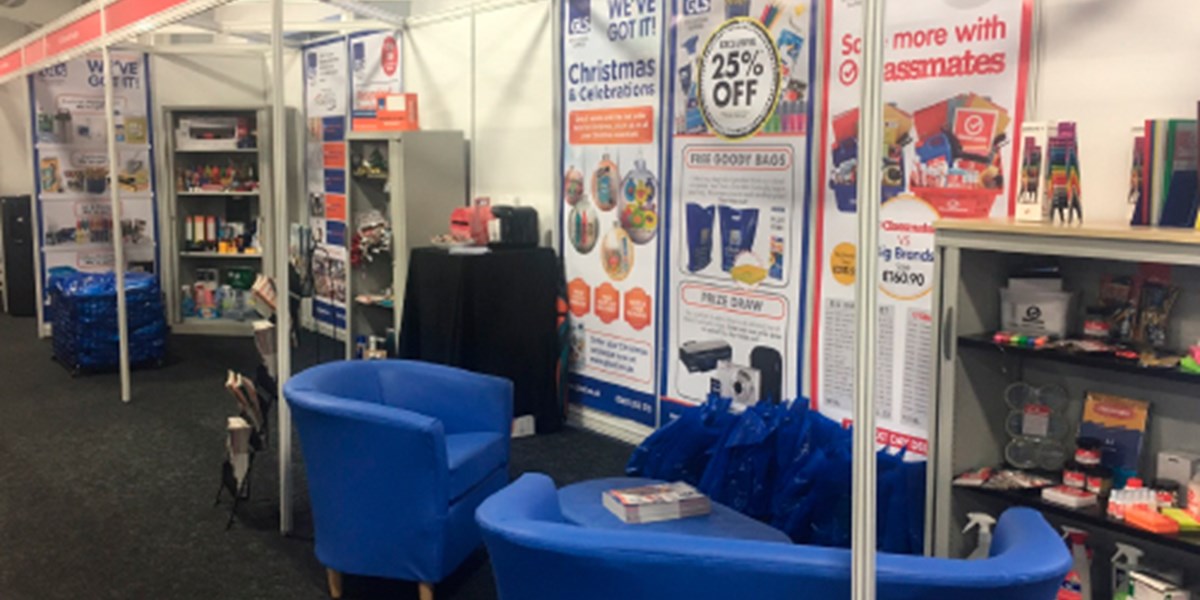 Following a hugely successful day at the Edukent Event at the Kent show ground on the 9th of November 2016, we are pleased to announce the winners of our prize draw – Amy Rowley –Jones Deputy Head Teacher from Walderslade Primary School won a Laminator (sponsored by Fellowes) and Hayley Lindon –  Head teacher from St Edwards catholic primary school  won a Camera (sponsored by GLS)
The show this year was held to allow school managers and administrators to attend free conferences, as well as meet suppliers and product manufacturers who would be beneficial in the running of their school. Following an invitation from EduKent to attend, GLS were situated at a high profile position close to the entrance.
Attendees who visited the GLS stand were treated to a very popular 'goody' bag (which included samples from many big brand names as well as our own brand Classmates range), an opportunity to win in the free prize draw and an exclusive show discount of 25% off any order was also included.
This is our second year we have attended the show and although quieter than last year we still had a productive time at the show with visitors flowing to see us at our stand for a chat and a costa coffee provided by us.
Any schools who would like further information, can contact us on 03451 203 213