EduKent 2017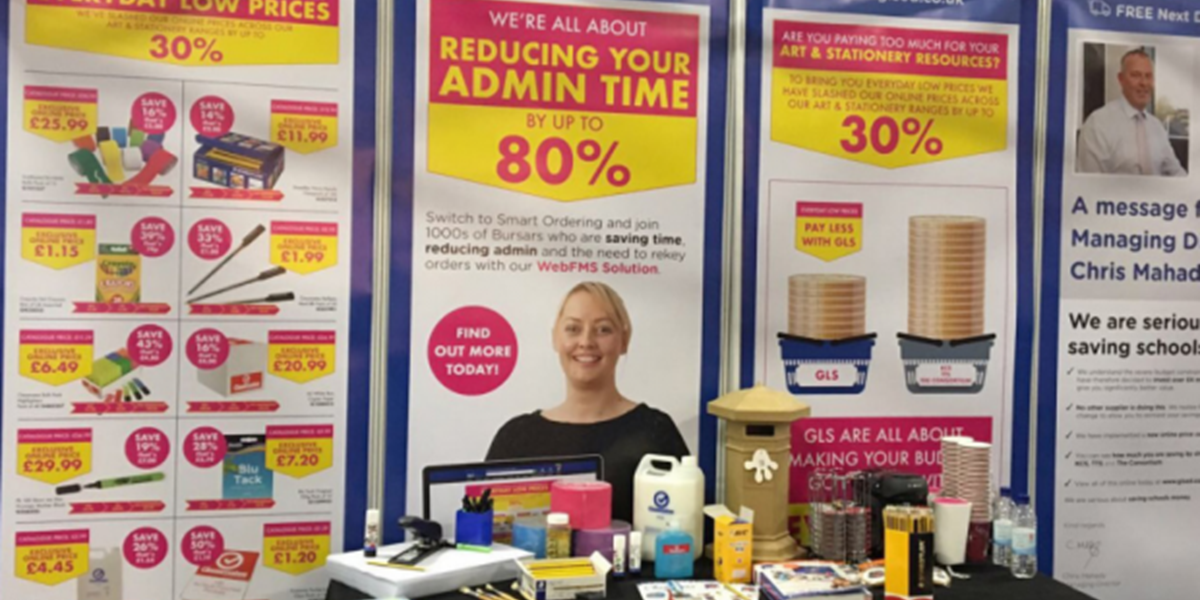 EduKent EXPO & Conference has been Kent's leading event for some time now, it promotes the development of effective school leadership, management, learning and teaching and features an excellent conference, useful workshops and a large exhibition of leading educational suppliers. On the 7th November, GLS was there and we had a busy but enjoyable day talking to our potential and current customers at the Kent Event Centre!
There was lots of information on offer for the delegates and alongside it, plenty of exhibitors to engage with. We took the opportunity to tell delegates about our move to everyday low prices, which was definitely a welcome break from hearing about budget cuts…
Alongside the online price slash, we were proud to be showcasing our new FREE digital solution: WebFMS. Aimed at saving SIMS order administrators up to 80% of their time, our digital man Lee was on hand to run through how simple the setup is with customers on the stand (under 10 minutes)… to a very positive response! Many people who were seeing the solution for the first time recognised the immediate impact it could have on their efficiency levels and were interested in getting set up straightaway!
Were you there? What did you think about the show? Let us know in the comments section below.