Prepare your school for national school sports week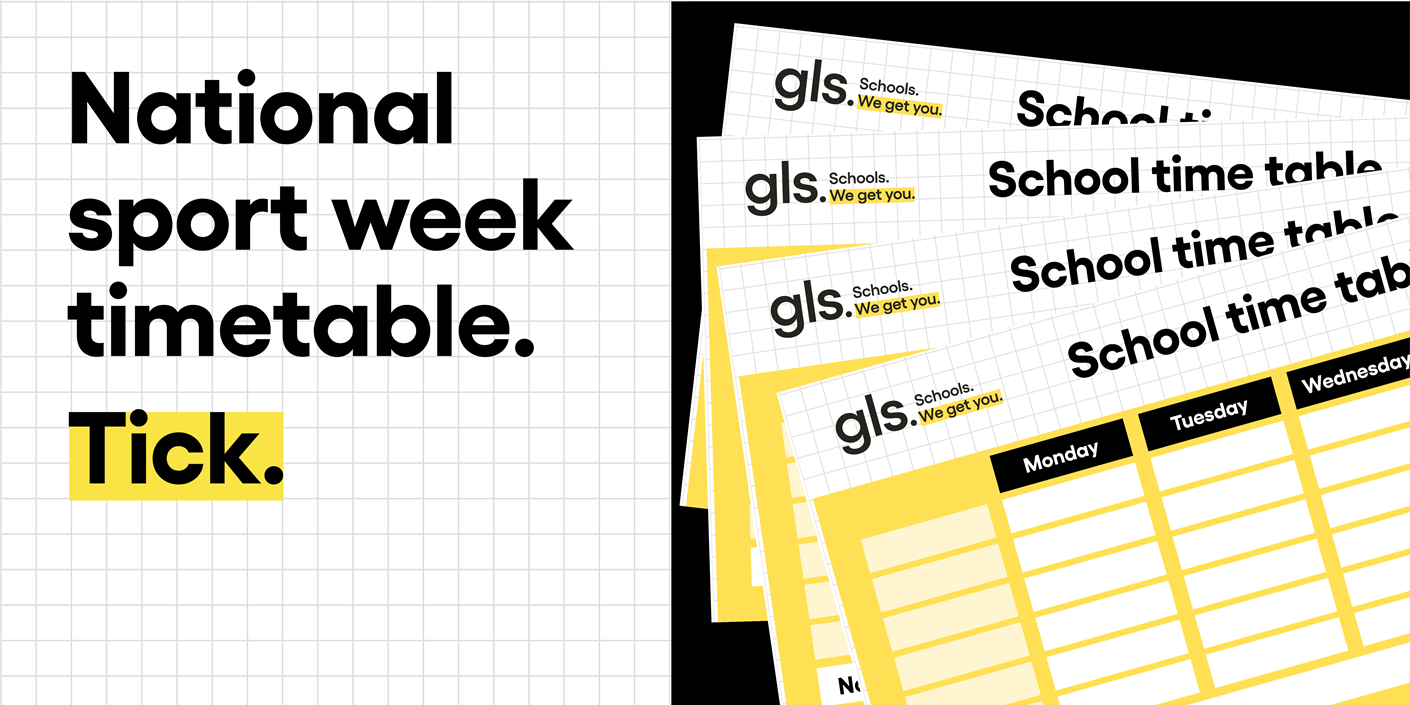 Prepare your school for national school sports week 
As an SBM, you need to make sure that you prepare your  school for national sports week and are  well organised and prepped. Well, you will be pleased to learn that doing so is straightforward. Here is a quick checklist of things for you to consider: 
Set a time and date at least a few months in advance, so parents can attend

Think about the sports you would like to include in your event. This allow

s

you to have all the equipment you will need in time for national school sports week. Just like our athletics endurance kit, so you have all you need including relay batons, cones and much more.

Do not forget to timetable your event

,

to make sure everything runs smoothly

Of course, you will not be able to do everything yourself. Be sure to enlist help from parents and teachers well in advance

 

If you are planning your event in the summer term, you will also need plenty of refreshments on-hand to prevent dehydration

Weather permitting -

Warm weather is far from guaranteed in the UK, so planning events can be a gamble. Our first piece of advice for sports day is to have an indoor plan. This way the day can continue whether it's too wet underfoot or even if it's simply too hot outside. You may want to devise two whole sets of activities. Have things like our indoor bowling sets on hand so you have something for your school if it rains. Alternatively, you may just concentrate on sports which you can easily adapt to a different setting. Regardless, it's important to take the weather into account when you first plan the day. With so many elements to consider, it would be impractical to change the date at the last minute.

 
The importance of national school sports week
The real importance of national school sports week  is what it does for the spirits and camaraderie of the school community. Team sports are known to encourage a healthy level of competition and bonding in teams as they work together to achieve a goal. It is a great time for students to practice supporting each other through both successes and failures. 
It can be an opportunity for students who are less academically able, but who are skilled in sports, to really celebrate their achievements, and receive some recognition from their classmates. 
The importance of  national school sports week  cannot really be overstated since it is a moment in the calendar to foreground extra-curricular activities and to demonstrate that school is about more than just academic achievement. It is also about being part of a supportive and productive community. 
Physical exercise is something that teachers should ensure they encourage. Indeed, they should teach students to take up healthy habits that will last them through their lives. Holding a school sports week can be a brilliant way to do that, particularly if the teachers themselves get involved in the races and competitions too. 
The benefits of sports day
Health
Sports day will encourage young people to stay healthy and avoid unwanted illnesses. Sports help to improve mental and physical health. Moving around can improve cardiovascular fitness and increase bone density. It can also help reduce blood sugar levels and strengthen the lungs. Students will find they have more energy and feel healthier because of sports. 
Team building and leadership skills
Leading a team will help young people with their decision-making skills and give them the experience of supporting others. They will learn that leadership is not just about telling people what to do, it is also about showing appreciation to others. You can even use our obstacle course set and have your teachers assist the children in working together to set this up. 
Improved social skills
Taking part in sporting activities can improve young people's social skills as it gives them the opportunity to meet new people and build resilience. 
Develop discipline
To do well in sports, students will need to attend regular practice sessions. Children also must make sure they follow the rules of the game and respect the decisions of the referee. These are skills which are transferable to other areas of life. 
Teamwork
To do well in team sports, students will need to make sure they put into practice some teamwork skills. This includes cooperation and coordination which are skills that are vital for children that they can build upon. By working as a team, children develop important life skills like problem-solving, listening, leadership, and creative thinking. Nurturing teamwork skills also develops higher levels of self-confidence, self-esteem, empathy, and compassion. 
Preparing your school for national school sports week can be stressful as an SBM, but following these steps, it'll make things a lot easier for you and your school.  
For more tips to help you, check out our Top tips for exam stress and wellbeing for SBM's. 
To help you even further, we have a worksheet that is perfect for you to give to your teachers to hand out to their class. This school sport week timetable means that children can organise themselves in what events and activities they are doing during the week. Print them off and hand them to your teachers in your school so they can give them out to their class.