4 of the best tools for working remotely

Remote working is the future. More forward-thinking businesses and schools are now trying to become more flexible with their working rules, in support of families and more balanced home lives.
When it comes to managing or working with a remote team, there are some excellent tools available to ensure that all colleagues can work with the same quality and efficiency. Below, we've picked the best tools for working remotely.
Trello (for project management)
There are lots of project management tools out there. Trello is the one we've chosen for this list because it's easy to use and has a simple drag-and-drop style that is intuitive for everyone.
You can add new 'boards' for certain teams and projects, then add 'columns' to split the project down further. The 'cards' are where the magic happens though. When it comes to managing individual tasks, you can add people, labels, titles, comments, files, and move them as a group clearly through the process for everyone to see!
There's also a very useful free version that you can use straight away.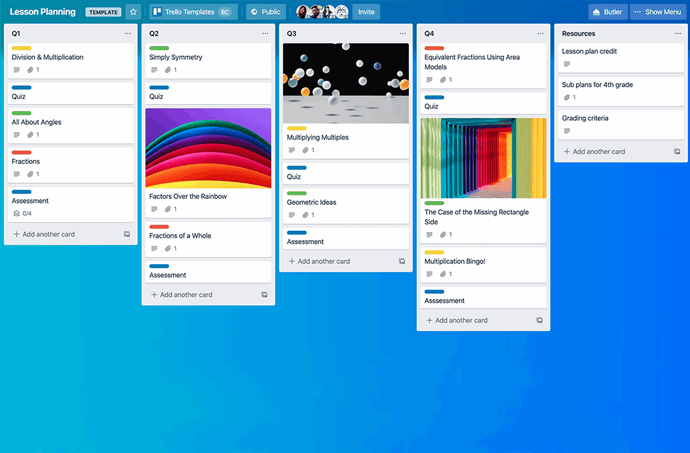 Slack (for team communication)
Slack is a powerful tool that aids collaboration for remote workers. It allows you to set up various conversations by topic, project, team or whatever makes sense for your set up.
On top of this, you can use other programmes within Slack. If you choose to use Google Drive, Dropbox, Zoom or Trello, they all integrate seamlessly to allow more flexible working.
Many of the largest businesses in the world use Slack as their tool of choice. Try it today for free.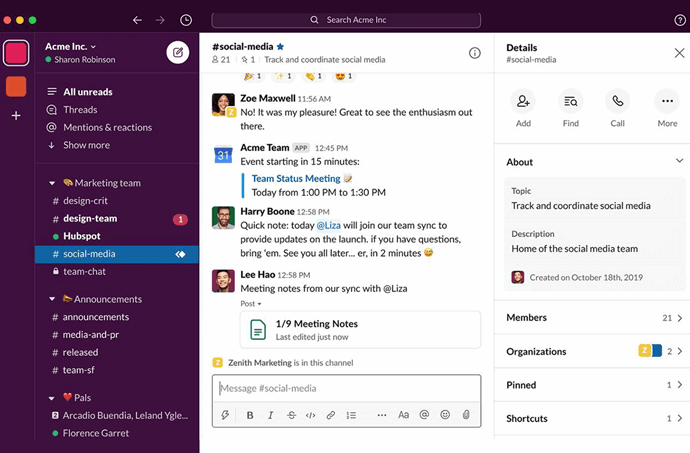 MS Teams (for video meetings and training)
Meetings don't have to be face-to-face anymore. Due to advances in technology, they definitely don't have to physically happen that way. Video calling is on the up and MS Teams is our solution of choice.
Whether it's a one-to-one meeting or a 100-person training call, it's possible to run it seamlessly via the MS Teams app. It has the handy inclusion of screen sharing, file sharing, and instant messaging that you'd expect in a modern working environment too.
Try MS Teams for your meetings today, it's free with the Microsoft package.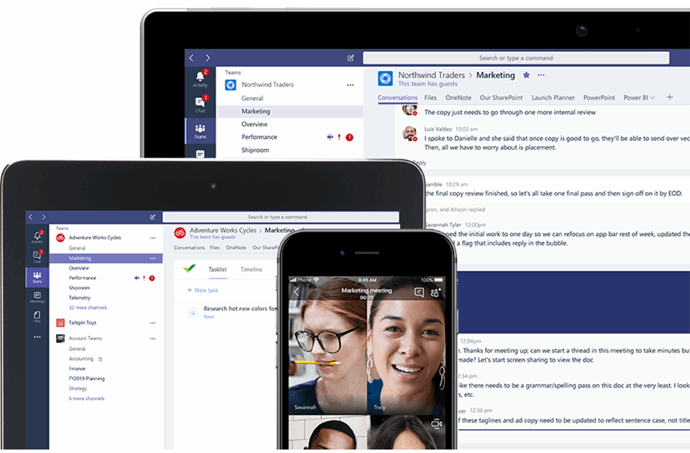 Google Drive (for file sharing)
Office365, but cloud-based. It takes the cumbersome Microsoft Office package and gives you access, wherever your teams are, without losing security.
Google Slides, Docs and Sheets are apps that are compatible with over 100 file types, including Microsoft Office files, you also get 15GB storage as standard. You can give access for everyone to edit and review at the same time, making for more collaborative working and quicker decisions.
Depending on the size of your school, Google Drive can be very affordable. See the pricing here and test a personal Drive for free.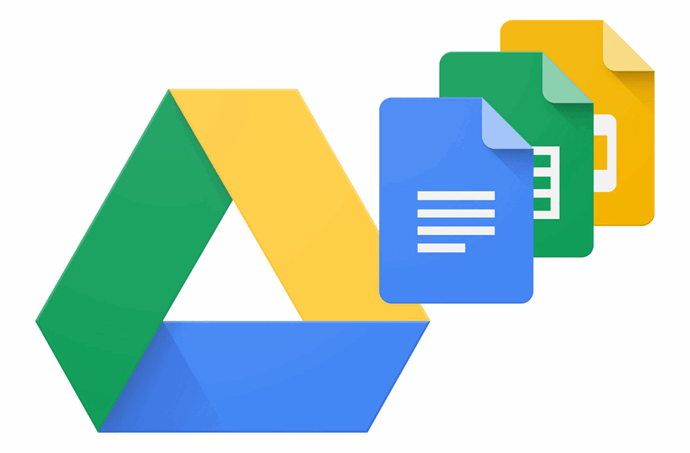 What tools is your school using to improve remote working? There are so many options and it's certainly a world of 'whatever works for you'. Let us know on Twitter at @gls_education