Top places in the UK to go walking in the school holidays

It can be very tempting during the school holidays to spend the majority of it catching up on zzzzs that have been lost during term time. But going for a walk in the UK can provide you with all sorts of good stuff. The benefits of going for a walk are far reaching; the NHS provide a long list of health benefits of 'moderate activity' like walking, including a reduced risk of heart disease and strokes and the possibility for improving your mood as well as reducing your risk of depression.
The UK is a treasure trove of amazing walks and we've collated some of the best areas of the country for visiting or taking a walking holiday.
Walks in the North East of England
Containing the biggest county and boardering Scotland, the North East is top of our list for beautiful walks guaranteed to turn any end-of-term frown upside down! The moors in Yorkshire provide spectacular, Wuthering-Heights-type wilderness to explore.
If wildlife is your thing, Plessey Woods Country Park in Northumberland is a great place to spot the elusive red squirrel, as well as deer and foxes. The park itself contains 100 acres of woodland and there's a perfect circular walk around the woods about one and a half miles long. There's even a café that overlooks a children's play area.
If you're looking for something a little more adventurous, Ingleborough in Yorkshire is home to one of the 'Yorkshire Three Peaks.' It's 723 metres high; that's about 163 double decker busses! You start in the little village of Clapham, walk up through some woods, past a river and then up to an impressive cave system. It's an adventure to say the least but sure to blow end-of-term cobwebs away.
Walks in the North West of England
Wildlife, flowers and spectacular views: the North West has it all when it comes to UK walks, and we couldn't discuss walks in the North West without mentioning the Lakes. The Lake District is a treasure trove of beautiful views and challenging walks that offer up incredible panoramic views.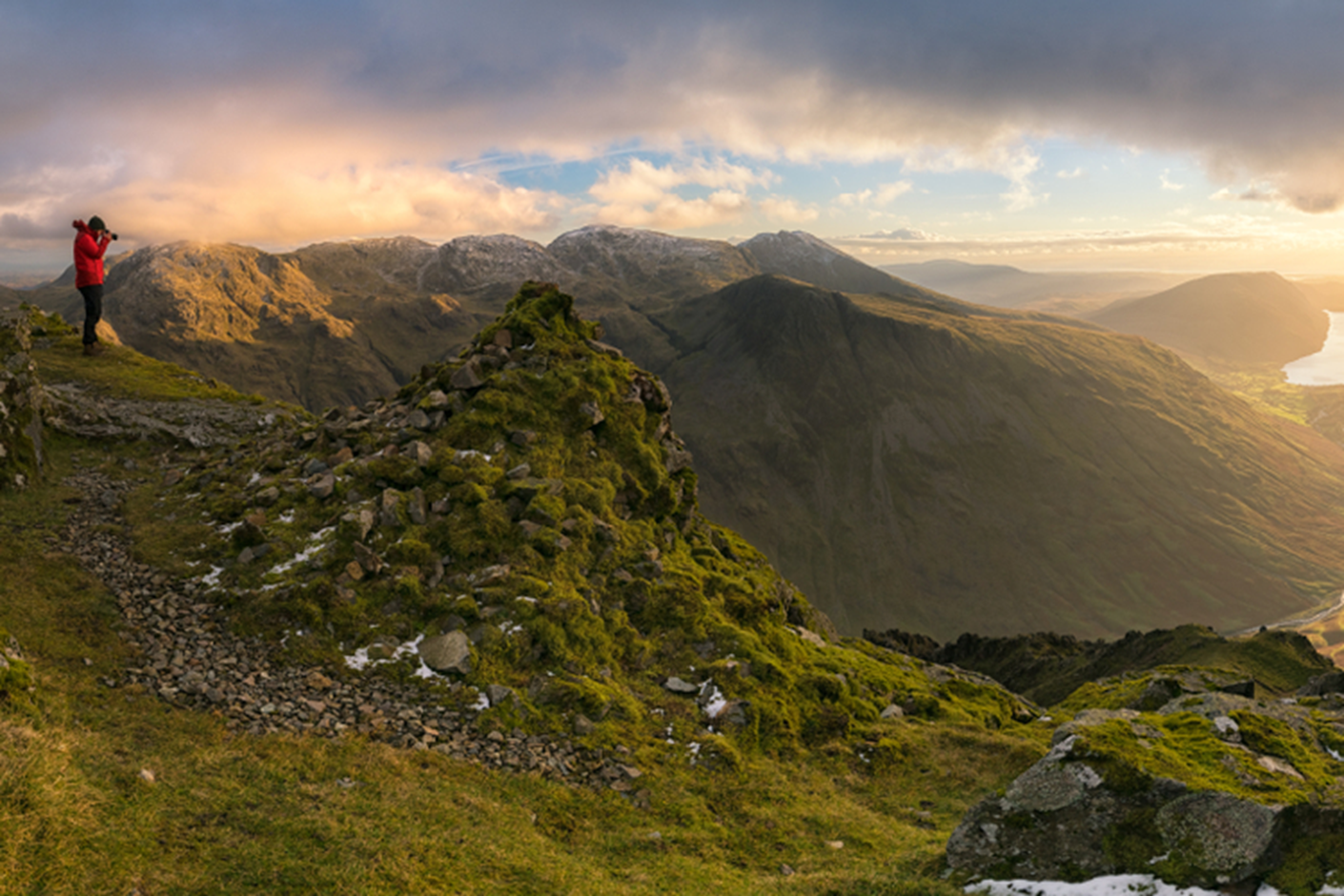 Scafell Pike is England's highest mountain and is part of the Three Peaks Challenge. A challenge it is, but those determined to reach the peak will not be disappointed with views for miles.
Pendle Hill in Lancashire, famous for its links to the witch trials of 1612, provides the most beautiful views; on a clear day, you can see the Ribble Valley, the Yorkshire Dales, Forest of Bowland and even Snowdonia.
If you've never been lucky enough to see red squirrels, Formby offers up one of the last few remaining red squirrel reserves in England as well as a lovely walk along a beach and through woodland. One not to be missed!
Walks in Wales
With so much gorgeous coast to play with, Wales is a stunning place to go for a walk during the holidays. North Wales has a huge choice of walks to take, not to mention another of the Three Peaks, Snowdonia.
If you've never been to Anglesey, this small island to the north of Wales is the perfect school holiday getaway with castles, beaches and cute little tea shops aplenty! There are also tons of walks you can get involved in. One of the more fun and interesting places to take a walk is South Stacks on the northwest coast of Anglesey. Here, you can see large colonies of seabirds on the cliffs, enjoy the incredible seascape and explore the lighthouse.
Take an 'edgy' walk to Worm's Head in West Wales. You run the risk of getting marooned here if you don't check the safety board for tide times -  but that all adds to the fun of this priate-like walk. Don't forget to look out for the old shipwreck on Rhossili beach, too!
The Cardiff Bay trail is also a great route to take if you'd like to stick to city dwelling. There's an easy traffic-free circular trail around Cardiff Bay that takes you past heritage sites as well as the more modern waterfront.
Walks in the Midlands
The Midlands might not be the first place you think of when it comes to beautiful walks in the UK, but there are many offerings of beautiful landscape, breath taking views and fantastic wildlife.
There are several walks that begin in the Derbyshire village of Bakewell and it makes for a lovely overnight stay too. You can go to Chatsworth House and Estate nearby and take in the woodland paths and grazing deer. Or you can go for a walk along the River Wye.
If it's wild flowers you're after, (and who could blame you?) the Barnt Green and Lickey Hills circular walk has got you. This walk will take you through the incredible countryside surrounding Barnt Green. As an added bonus, Barnt Green itself offers up some truly incredible food in the handful of cosy country pubs.
There are lots of beautiful walks you can take in the large county of Shropshire; the Wrekin is a 'doable' hill walk and Carding Mill Valley, or 'Little Switzerland' as it is nicknamed, is a lovely trip. You can choose between a variety of routes, providing a range of difficulties.
Walks in the South East
Of course, a tourist's day in London will have you out in the open and keeping that step counter whirring, and there are a ton of gorgeous parks in the capital to keep you going. But if you'd like to venture further afield, the South East of England has some lovely spots of an idle wander as well as challenging trails for the more seasoned trekker.
Devil's Dyke in Sussex has some incredible views and you'll be joining a community of kite-fliers and hand gliders as you climb up three steep hills to get to the top. There's a café along the walk that serves homemade cake and afternoon tea: perfection!
You can't do a blog about going for walks around the UK without mentioning the White Cliffs of Dover. A walk along the White Cliffs of Dover is not only iconic, but they are sure to provide 'oh wow!' moments with every step. The National Trust have also provided a wheelchair friendly footpath that leads to a fantastic viewpoint.
Walks in the South West
You really are spoilt for choice in the South West of England when it comes to walks. There are incredible city walks, breath taking countryside trails and coastal treks.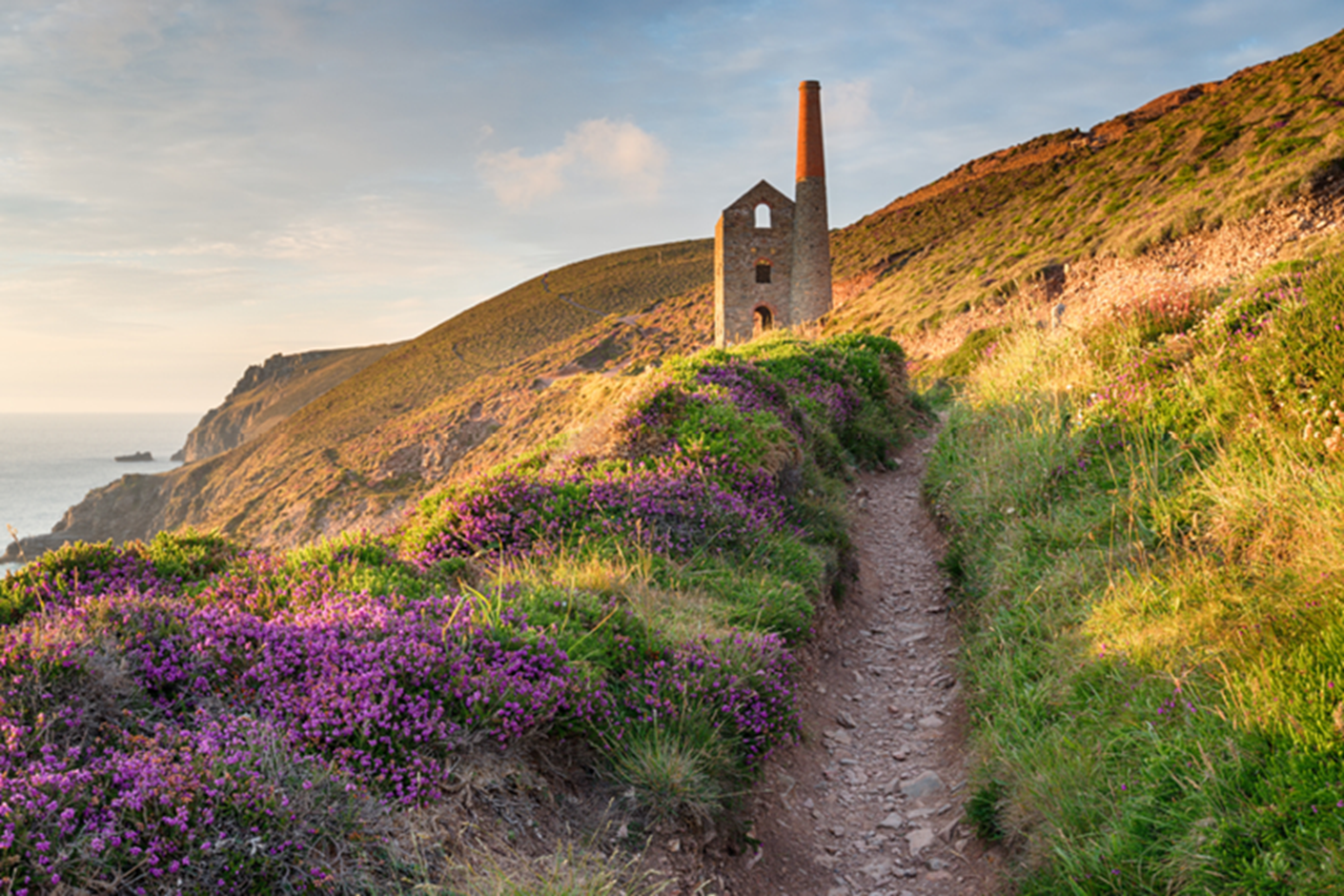 A relatively short walk in stunning Cornwall can be taken between St Agnes and Perranporth. It's just three and a half miles and it's quite a level coastal walk, but with jaw-dropping views of clifftops, valleys the beach and coves.
If a city walk is more what you're looking for, Bristol and Bath both offer up walks steeped in history and culture. Follow a trail of Banksy artwork through Bristol or take the simple yet stunning Bath Skyline Walk, or maybe both as they're so close!
Walks in Northern Ireland
Whether it's a clifftop jaunt, a beach stroll or a mountain trek, Northern Irleand has you covered.
You can check out Beric Dondarrion's hideout from season three of Game of Thrones if you try out the walk at Pollnagollum Cave at Belmore Forest. Pollnagollum is Irish for "Hold of Doves" and is beautifully fed by a waterfall that flows down over a limestone cliff. Stunning views and a TV set to boot!
A walk around Annesley Gardens in Castlewellan Forest Park will give you all the seclusion you need after a hectic term. Park up at Lakeside car park and follow pink waymakers and discover a duck pond, lakes, fountains and ornamental gates. Enjoy the peace and quiet and look out for rare and interesting plants and trees.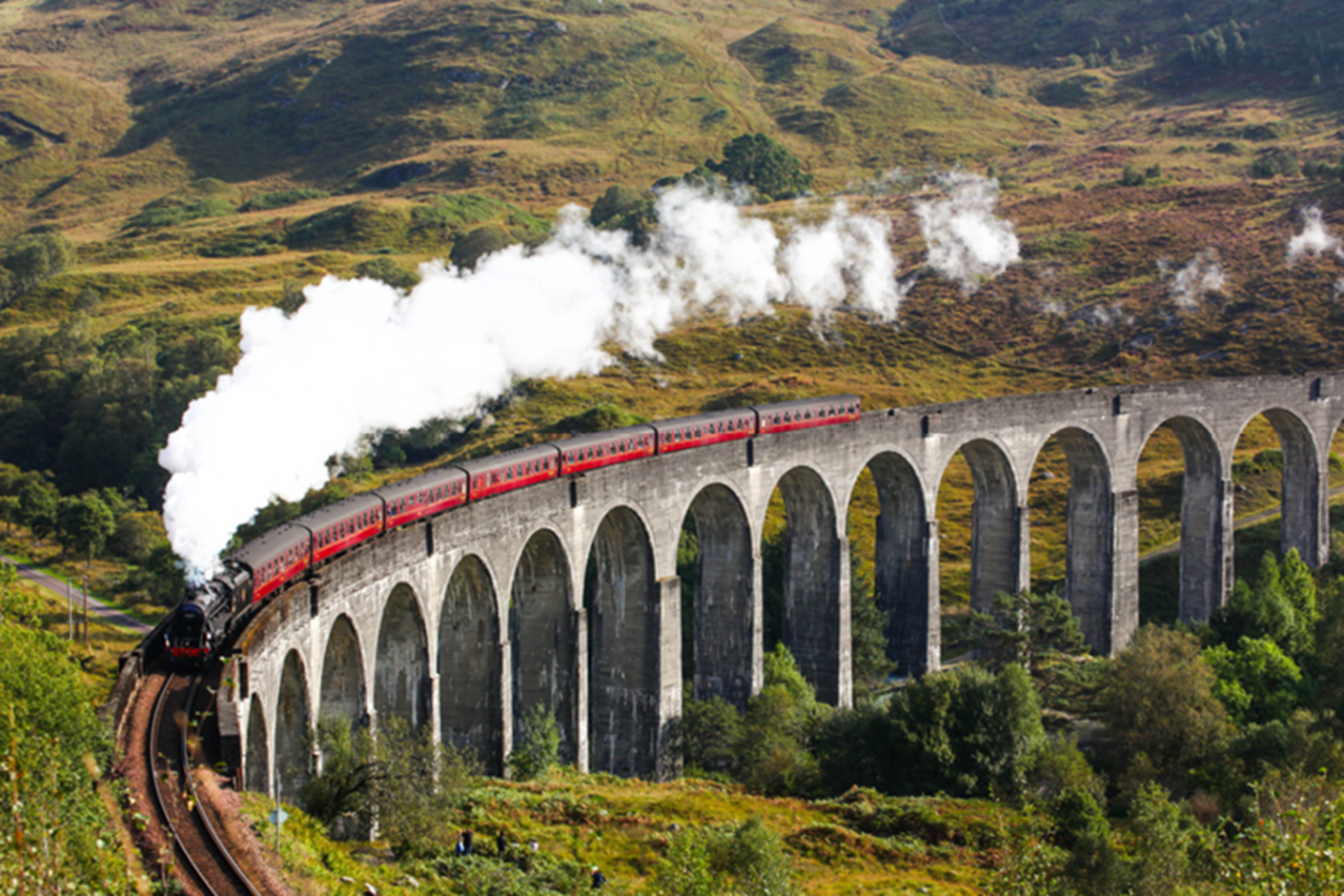 Walks in Scotland
It's helpful if the weather is playing in your favour, but Scotland has some iconic and truly breathtaking walks that are perfect for clearing your head.
The Glenfinnan Viaduct Trail doesn't just treat you to the iconic scenery seen in Harry Potter. You can also spend time taking in the incredible views all around that offer up views of Loch Shiel and the Glenfinnan Monument.
Ben Nevis, the last of the Three Peaks challenge is often described as slow and steady. Don't be fooled; this would be an all day job, but totally worth it for the incredible views and the sense of achievement for conquering the UK's tallest mountain.
For a walk that is a little less taxing, try the Tobermory Bay to Aros Park coastal walk. It will take about two hours and gives you a great view of the cute colourful buildings on the seafront of the bay. Happily, there are also picnic spots dotted along the way.
So there you have it. A list of some of the best places to go walking during the school holidays. Now, where are my walking boots?
We would love to see pictures from your walks, no matter where your are in Great Britain. Make sure to tag us on Twitter @gls_education.