How can you support National School Meals Week? (31st October – 4th November)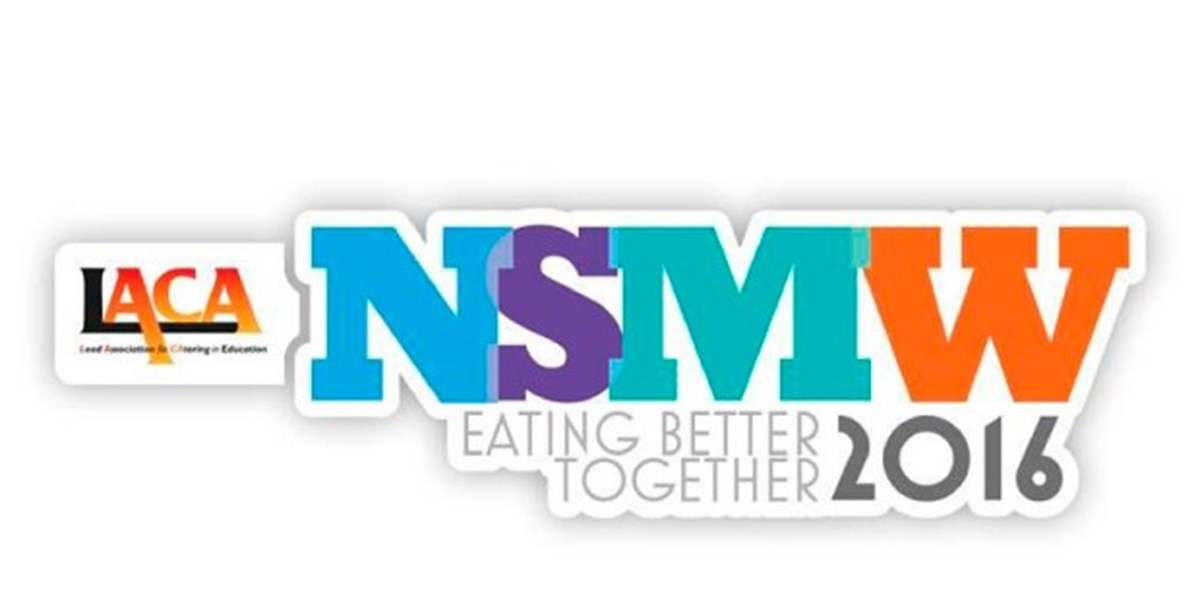 National School Meals Week is an initiative run by LACA (Lead Association for Catering in Education) and has now been successfully active in the UK for 23 years. It is designed to raise the profile of national school meals and showcase the quality which can be found in our school catering system.
The aims for NSMW this year include:
To promote school food on a continuous basis by providing school caterers with different FREE marketing resources in support
Encouraging non-users to trial the service
To encourage as many people as possible to sign up as Ambassadors for TGSL, in doing so registering their support for the school meals industry and all it does to provide quality school meals at great value to our children – in summary, celebrating all that is great about school lunches
Asking school caterers to 'shout out' about all the great things they are doing #schoolmealsshoutout
Serve school meals in high profile venues to bring attention in a positive way to the industry including, Mt. Snowdon and the House of Commons
Encourage school chefs to work in high profile venues to demonstrate their skills and professionalism
LACA Chair of Events, Neil Porter said: "Last year undoubtedly demonstrated a greater awareness of NSMW and the school meals industry in general. What was most apparent and hugely satisfying is the number of local authorities, academies and contract catering companies that continue to place themselves four-square behind NSMW. We are confident that with the programme we are offering for NSMW 2016, we will see the levels of exposure for the school meals message continue to grow."
There has never been a better time to celebrate everything great about the industry. Many years of ongoing service improvements have made school lunches the best they have been, and whilst we all recognise there is room for continuous improvement, they are now something to be celebrated.
If you need any supplies to get your catering team ready for NSMW 2016, look no further than GLS who can get your products to you in perfect condition with free delivery! See our full catering range here.
Whether a pupil, parent, school caterer or supplier, there's a lot of information on how to get involved on the official National School Meals website…