A guide to anti-virus face masks in schools

Buying face masks is tricky work. There is so much confusing terminology around what grade to get; what protection they will provide: whether they're single-use or not and which is better? Whatever your question and educational setting, our guide to anti-virus face masks for schools should have covered. We'll cover all the confusing jargon around medical-grade face masks and discuss which situation might warrant a face visor.
What are the different types of anti-virus masks?
Medical-grade face masks are broken down into two categories: surgical masks and respirators. Face masks are being sold all over the place. You might have seen the following different labels on face masks:
Type I Face Mask
Type I R Face Mask
Type II Face Mask
Type II R Face Mask
FFP2 Face Mask
FFP3 Face Mask
N95 Face Mask
But what do all the different letters mean, and which face mask is the best? No face mask is 'better' than another, just more appropriate for the situation and setting.
Type I or Type II face masks
Type I and Type I R face masks have a bacterial filtration efficiency (BFE) of 95%, whereas Type II and Type II R have a BFE of 98%.
What is bacterial filtration efficiency? Bacterial filtration efficiency or BFE is the measurement used to determine a material's ability to resist the penetration of bacteria. It is usually measured using percentages. The higher the number, the better the mask's ability to protect against bacteria.
Both Type I and Type II (including Type I R and Type II R) are tested from the inside out. Meaning these masks protect other people from the person wearing the mask, not the other way round. They do not protect the wearer from external bacteria or viruses like COVID-19.
Why are Type II more protective than Type I?
Type II face masks (also called EN14683 – rolls off the tongue!) are more protective because of the way they are made. They are made using a protective 3-ply construction. This stops large particles from escaping onto other people or surfaces. However, they are not effective at protecting the spread of bacteria through blood or other more substantial bodily fluids.
You can spot a Type II face mask because they usually have:
a pleat style with ear loops or ties.
a 3-ply construction.
availability in a variety of colours.
What's the difference between Type II and Type II R?
Type II R (also called EN146483) are made from a 4-ply construction. They include a splash-resistant layer that is effective at protecting the spread of bacteria through blood and other more substantial bodily fluids.
You can spot a Type II R Face mask because they usually have:
a pleat style with ear loops or ties.
a 4-ply construction.
availability in a variety of colours.
a splash-resistant layer against bodily fluids.
Are Type I, Type I R, Type II, Type II R face masks appropriate for schools?
If you're looking for masks to be used when a child or member of staff shows signs of having the illness, then these masks could be really handy. They are disposable and single use. They can be given to anyone showing symptoms of any illness and will help to protect those around them until they can be isolated.
They're also perfect to have as a stash in secondary school settings for pupils who forget theirs, or you receive a visitor who hasn't got their own face covering. Type II R face masks will provide the greatest protection.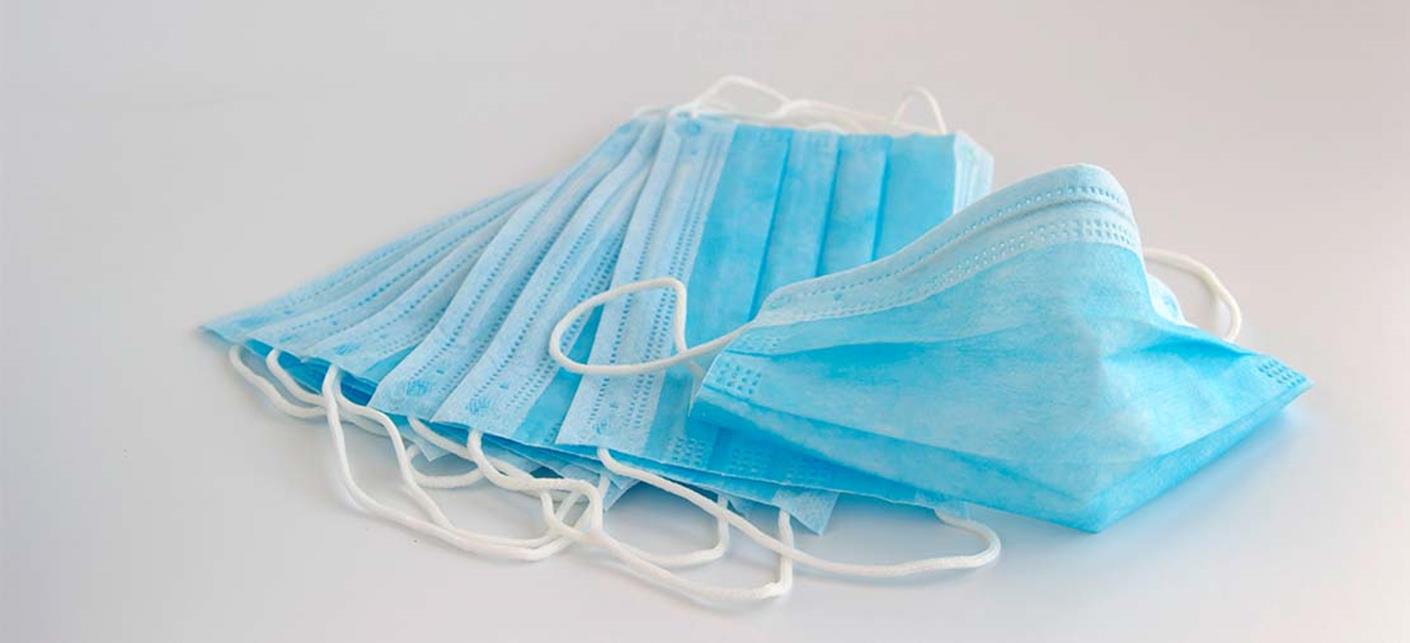 What are FFP2 and FFP3 face masks?
Whilst Type I and Type II protect those around us, FFP2 and FFP3 face masks protect the wearer from outside bacteria. They are in the respirator category of face masks.
What is the difference between FFP2 and FFP3 face masks?
FFP2 masks:
are not shaped to the face but are held on by elastic earloops.
have a lifespan of 3 to 8 hours.
have a 94% filtration percentage.
have a maximum 8% leakage to the inside.
meet World Health Organisation requirements for protection against Covid-19.
FFP3 masks:
are shaped to the face and have a much snugger fit.
have a valve to help breathing, which also reduces the build-up of moisture.
have a minimum filtration of 99%.
have a maximum of 2% leakage to the inside.
are usually used for the handling of asbestos.
What are N95 masks?
N95 masks are not legally recommended for use in Europe. But because of recent shortages of masks and PPE, areas of work that need PPE are being slightly more relaxed.
What is a face covering?
A face covering can be homemade or bought from a shop. They are much less protective than a surgical grade face mask, but they still help the transmission of viruses. They mostly help those around the wearer, rather than the wearer themselves. They should safely cover the nose and mouth. Face coverings are generally re-useable but need to be washed regularly.
Top tip: treat your face covering like underwear – wear for the day and then get it washed!
The following can be used as a face covering as advised by the government:
scarves
bandana
religious garment
hand-made cloth covering
If you're interested in making your own face coverings for yourself or for other members of staff, The Big Community Sew has some great resources that include video and written guides on how to hand or machine sew your own face coverings. It could make the perfect activity for sewing clubs, too!
Buying masks for use in schools
If you're wondering which masks are best for your school, a lot depends on budget and context. Face coverings are acceptable as far as government standards are concerned. However, if you'd like extra protection, it might be worth considering a stash of Type IIR face masks for when children or adults at the school show symptoms.
If you have staff that work on reception and you want them to be able to easily communicate with pupils and visitors, a face visor might be a much better option. A face visor, however, generally only protects the wearer rather than the people around.
If you have vulnerable staff that can, for the most part, work isolated from the main population of the school, FFP2 face masks will provide that extra peace of mind as they protect the wearer and those around them.
If you have any questions regarding the face masks we sell at GLS, speak to our customer service representatives via the chat feature on the website.
Click on the speech bubble in the bottom right and a representative will help you out.