SBM superheroes and a call for SBMs to demand more from their suppliers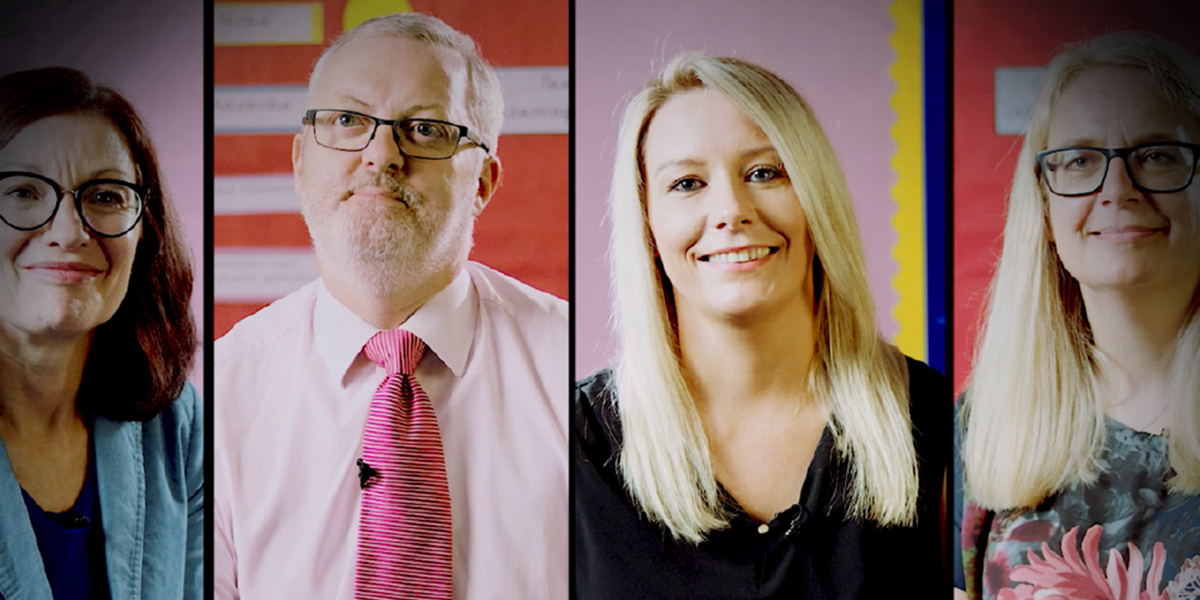 You may have seen the call go out; 'SBM heroes wanted'. The call was on Twitter and we were the people behind it. We were looking for real SBMs to be at the heart of a new campaign to celebrate not only the launch of our new Smart Ordering solution but also the role that SBMs play in our schools.  We were looking for SBMs who weren't afraid to 'push back' and ask for more from their suppliers.  Ann, Michelle, Andy, Michelle and Angela put their hats in the ring and we found our stars.  
So, what's it all about?
Over the last six months, the team at GLS Educational Supplies has been reviewing its place in the educational supplies market and reviewing the changes that schools have been facing in recent years.
Time and money have become finite resources. Budgets have been consistently cut by around eight or nine per cent and schools have become time poor.  They've had to reduce overheads and they've had to dilute the resources. 
We realised that as a supplier to the sector, we needed to adapt and change our offering, So, last year we set ourselves a challenge to give schools back these two key commodities – time and money. We also invest millions of pounds in reducing the prices of our best-selling products by 30% – and we redeveloped our offer, because we realised that within schools, procurement systems are the critical element in making these savings happen.
We updated our website and created Smart Ordering, a series of additional digital solutions to improve the purchasing experience for customers. Smart Ordering is a package of tools that transform a school's office with a smarter way of purchasing. We took the kind of website functionality seen in retail – such as price comparisons, switch and save, share a basket – and adapted it for the education sector, then combined this with our B2B knowledge to provide audit trails and workflow functionality.  
The Role of the SBM is Important
On our Smart Ordering journey, we met lots of SBMs and we learned a lot. We took the time to understand the role and the world that SBMs inhabit.
We learnt that schools spend an incredible amount of time comparing prices across suppliers, collating handwritten lists from teachers and phoning through orders – and it's SBMs that do this while also being the first port of call when anything goes wrong.
We learnt not just how schools operate, but also how challenging the role of an SBM can be. It became clear that, if we wanted to succeed in saving schools time and money, we would have to tune into the needs of SBMs because they are the ones running everything in schools outside of the teaching.
We learnt that many SBMs still feel quite isolated – and even though they're part of the management team, they still feel that they haven't got the support network that a teacher might have.  Most rely on each other.
We also found that SBMs carry a lot of weight on their shoulders - they are 'unsung heroes' – juggling management duties, headteachers, teachers, parents, catching hens and unblocking toilets – all while running a million pound plus budget!
What Would You do with Extra Hours
Many told us that one of their greatest challenges is saving 10% of their budgets each year. We realised we needed to help them to achieve this by not only ensuring they make savings on the products they procure through us, but also by creating time-saving solutions.  If we could give them several hours a week back, they could, for example, negotiate their big utilities contracts in that time.  Imagine what you could do with three or four hours extra per week.
So, we're needed to do more than just sell educational supplies; we also needed to prioritise and focus our provision on giving them time back. Creating solutions that would meet their personal objective of finding new ways to make their schools run more efficiently year on year.  Smart Ordering does exactly this, saving them up to an hour a day.
Most importantly, we found that as a supplier, GLS needs to start to supporting SBMs.  In fact, all suppliers need to start supporting them, and SBMs need to start pushing back and demanding more of suppliers like us.
The start of that journey for GLS is this campaign. Here's what our SBM superheroes told us when we chatted to them about their #SBMLife.