Edukent Show 11th November 2015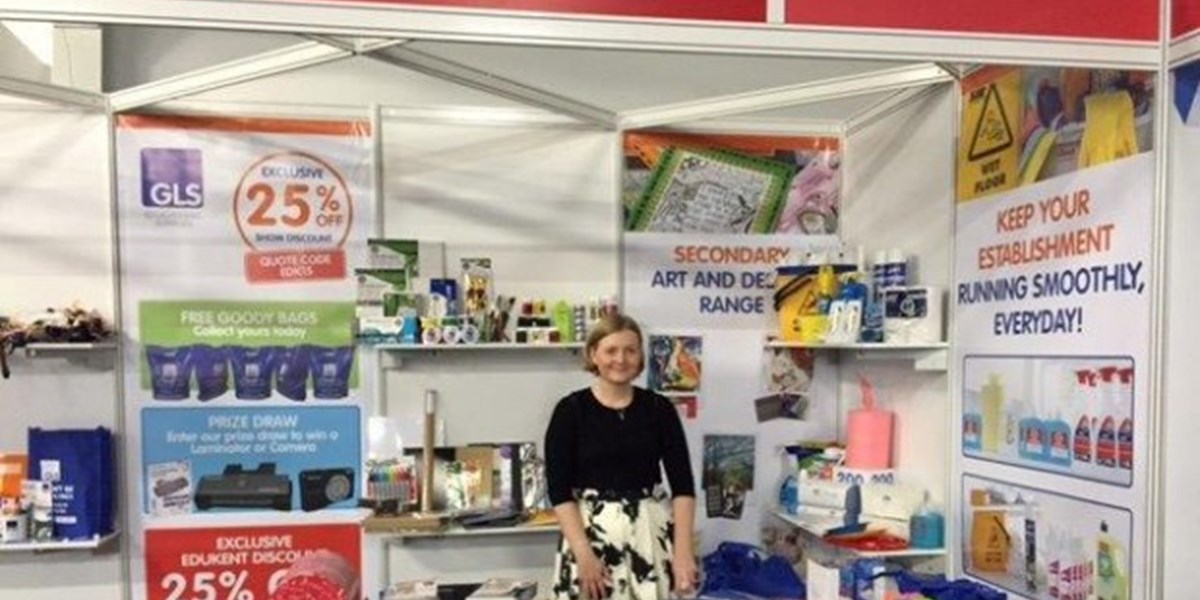 Following a hugely successful day at the Edukent Event at the Kent show ground, we are pleased to announce the winners of our prize draw. Ann Gore, Senior Business Manager from Halling School won a Laminator (sponsored by SnoPake) and Ali Chiver, Office Manager from Chartham School won a Camera (sponsored by GLS).
The show was held to allow school managers and administrators to attend free conferences, as well as meet suppliers and product manufacturers who would be beneficial in the running of their school. Following an invitation from EduKent to attend, GLS were situated at a high profile position near the entrance of the exhibition.
Attendees to the GLS stand were treated to a very popular 'goody' bag (which included samples from many big brand names as well as our own brand Classmates range), an opportunity to win in the free prize draw and an exclusive show discount of 25% off any order placed up to the 20th November 2015.
Karen Ponos, Business Manager London & South East commented; 'We were busy all day, engaging the schools and taking orders. The exposure and positivity from this event exceeded all expectations with much of the feedback that schools finally have another supplier with an exciting offer, experience and understanding to work with them.'
Any schools who would like further information, can contact us on 03451 203 213